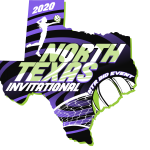 Event Information:
Registration End Date: Feb. 15, 2020
Registration Link: Click Here
Tournament Type: 2-Day – Pool & Playoffs
Guarantee: 10 Sets
Divisions: 11s-18s (Open & Club Divisions)
* Only North Texas Region teams allowed to compete in this event
---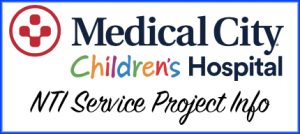 NTI has teamed up with the Pediatric Intensive Care Unit of Medical City Children's Hospital.  We ask participants to bring items to your playing facility on Saturday or Sunday.
The PICU is for the sickest of kids ages 0-18. Some kids are there short-term; however, the unit often has families and kids there long-term as well. The staff tries to make the kids (and families) feel at home as much as possible, by giving them their own personal blanket and changing their clothes daily (often many times a day). Every kid that comes into the unit, no matter the length of time, gets to keep a blanket. The unit runs on donations and especially during this time of year the hospital is continuously busy, and the donations are not enough to cover the amount of kids who are coming in.
Below in the Sites and Locations are what we are asking to bring for each facility…For the health and safety of the patients, no used items please!
---
2020 NTI Site & Location Information:
Confirmed facilities for the NTI are…
Advantage Sports Center (ASC)

18 Open, 17 Open, 17 Club, 15 Club
Bring donations of Baby swaddle blankets & onesies for babies

Volleyball Institute of Plano (VIP)

13 Open, 12 Club
Bring donations of Socks for all ages and hair care items like brushes, detangling spray, bows with clips & non-clips

Skyline Sports Shack (Skyline)

12 Open, 11 Open
Bring donations of blankets for toddlers & older ages and comfortable clothes for kids up to teens

Net Results Center

16 Open, 16 Club
Bring donations of single serving snacks of individual Mac-n-Cheese (non-refrigerated)

Drive Nation Facility

14 Open, 13 Club
Bring donations of single serving snacks of individual instant oatmeal and/or granola bars

Blocksport Facility

14 Club
Bring donations of single serving snacks of Chips, Crackers, & Trail mix

Lonestar Center

15 Open
Bring donations of small toys for all ages and more recent new DVD movies and TV shows for kids all-ages
View our [Maps Page] for address and directions to each playing site.
click here for Facility Information
Power Pool Format:
The NTI will use the Power Pool format for the top seeded teams in Open divisions for 17 Open, 16 Open, 15 Open & 14 Open.  24 teams are required in the Open division in order to have Power Pools.
Tournament Schedule:
Playing Schedule is posted on results.vstarvolleyball.com