---
Skyline Juniors Volleyball College Recruiting Services
Are you looking for a place to play where you know college coaches are going to see you and where you will be promoted? If so, Skyline is the place to be. We work hard to make sure that colleges know about you as we send multiple emails and communicate continuously to colleges all over the country promoting our young ladies. Our one of a kind database, can help guide you to the right school and will help make the recruiting process much easier with the day to day guidelines, recruiting tools and information on how to promote yourself.
We will work hard for each and every one of our athletes whose goal is to continue their athletic career to the next level. Please join us as we hope to be able to help you further your game and move on to the next phase of your career.Sincerely,
Skyline Staff
---
Parallel Recruiting Initiative (PRI)
This is where to find the most recent information and how to get help
Skyline has partnered with Jason Bibler and Parallel Recruiting Initiative (PRI) to provide college recruiting services for our Skyline athletes. PRI services to Skyline athletes is to provide you all the information you need at any time to help you know what to do next. It is not PRIs responsibility to do the work for our athletes. PRI offers 15-20 personal size workshops every year for Skyline parents and athletes. Usually these meetings take play at Skyline, but due to the pandemic PRI offers these sessions online.
---
Online Recruiting Database
Skyline has one of the most comprehensive online databases around. We collect important information needed to communicate with college coaches.
Included for all Skyline athletes are…
personal login to create your own personalized recruiting management system
comprehensive college search engine
contacts for college coaches
task list for every school you are interested in
progress bar for each of your favorite schools
recruiting timeline
and much more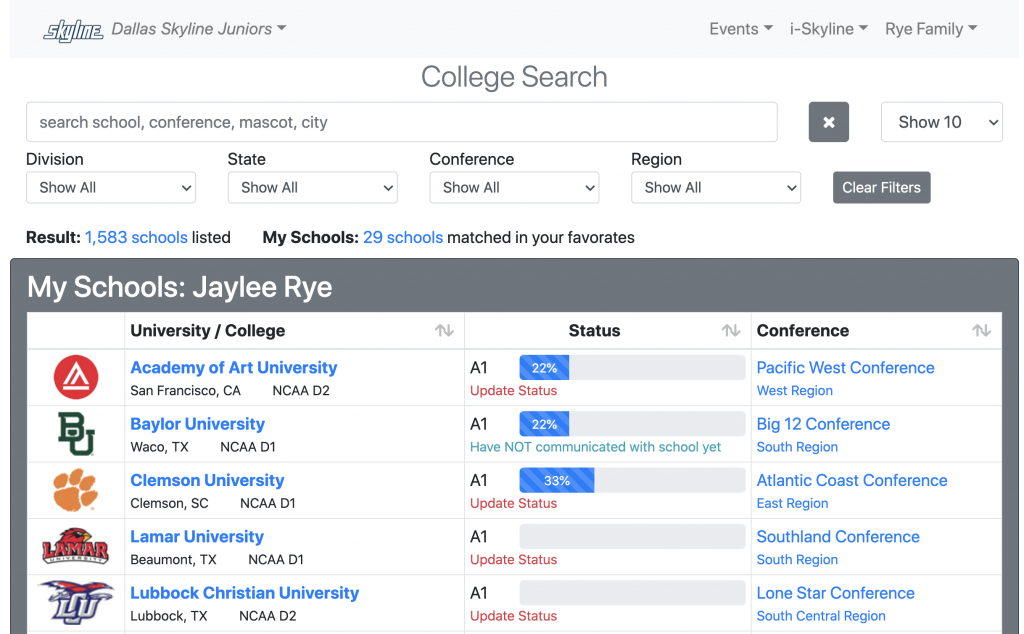 ---
College Recruiting Video Series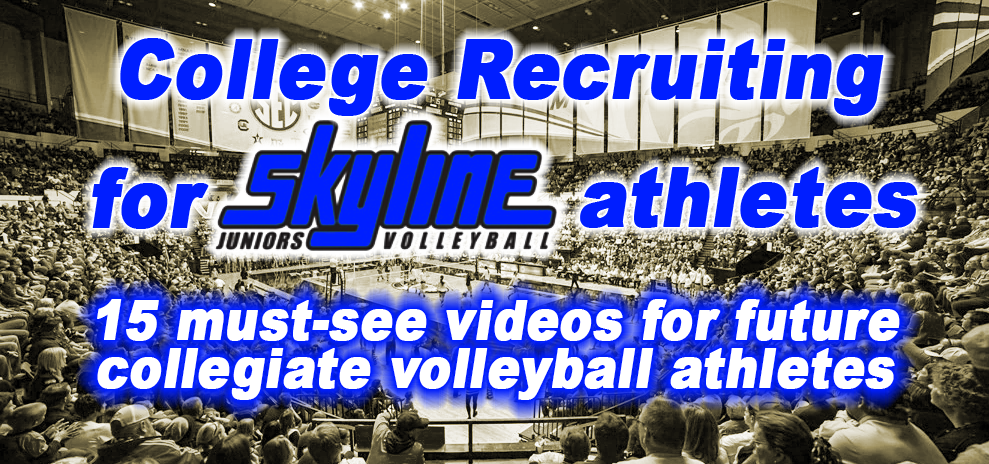 We have dedicated a College Recruiting Video Library to Skyline athletes and their college recruiting process. It is our mission to give you all the information and tools to effectively and market yourself to college coaches. Between the recruiting tools in iTeamApp.com and our partnership with Parallel Recruiting Initiative (PRI), you will be able to know what your next step is in the recruiting process.
You and watch the entire College Recruiting Seminar video series in order (15 video) OR you can watch only the videos you are interested in.
---
Recruiting Workshops
We host a Recruiting Workshop for both players and parents that will cover the do's and don'ts of timely and effective communicating with college coaches. We help in how to design effective videos for recruiting that can be attached to your profile for easy viewing by college coaches.
---
Online Profile Pages with Video Links
Every Skyline athlete can unlimited links for videos, documents, or sites on their online profile pages. Athletes have 100% of what information is viewable and what is hidden from the public.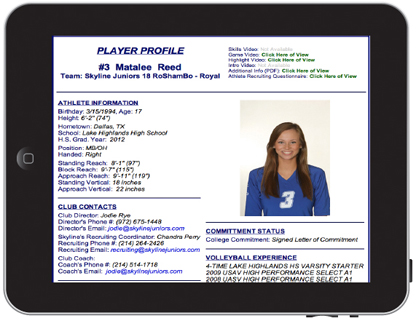 ---
Recruiting Coordinator
Parallel Recruiting Initiative
Skyline has partnered with Jason Bibler and PRI to provide recruiting services for all our Dallas athletes. PRI will be providing multiple free workshops throughout the winter and spring for Skyline athletes and parents. See the EventScheduler to RSVP as spot for future workshops.
Click Here to signup to receive college recruiting emails from PRI.
---
Online Profile Pages with Video Links
As a Skyline athlete, you get member's only access to our online database and all the resources. Our online access gives players and parents all the tools needed to properly communicate and gain exposure with college coaches.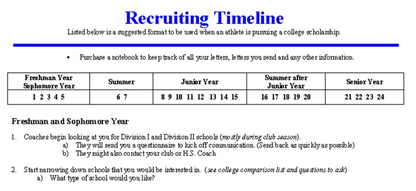 ---
We Communicate w/ Schools you're Interested in
We have an easy method of collecting all the schools you are interested in. 3-4 times each year, we send emails out to college coaches that provide them a list of all our Skyline athletes that are interested in their program. This emails includes the players names, height, reach, graduation year and links to team schedules, player's profile, recruiting information, and any and all videos links on the athlete's profile.
---