---
College Recruiting Video Library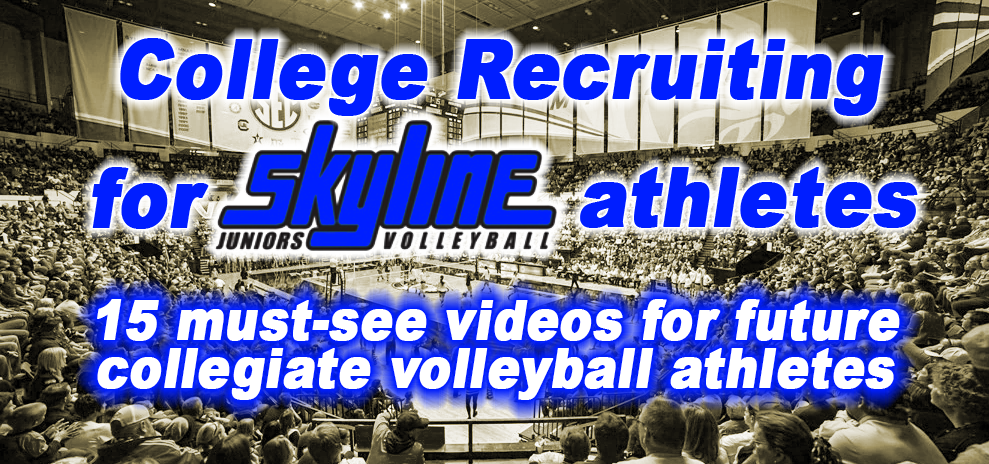 This page is dedicated to Skyline athletes and their college recruiting process. It is our mission to give you all the information and tools to effectively and market yourself to college coaches. Between the recruiting tools in iTeamApp.com and our partnership with Parallel Recruiting Initiative (PRI), you will be able to know what your next step is in the recruiting process.
You and watch the entire College Recruiting Seminar video series in order (15 video) OR you can watch only the videos you are interested in.
---
Below are links to two videos by Jason Bibler on using Hudl to make your highlight videos
– Making a Hudl Highlight Part 1
– Making a Hudl Highlight Part 2
---
---
---
---
---
iTeamApp.com Tools to Help with College Recruiting
Athletes and families have access to so much information and tools to help with your college recruiting process. Please spend less than 15 minutes to watch the video below to help you maximize your effectiveness during the college recruiting process.
---
---
College Recruiting Q&A
Below are a list of questions about the women's college volleyball recruiting process. Most questions have been answered by Jason Williams (Div 1 head coach representative), Jason Bibler (recruiting coordinator), and Jon Rye (Skyline Director).
---
---
---
---
---
---
---
---